Bungalow El Faro (

El Faro

2

Stars Of a total of

13

valuations )
Address: Ctra. Muelle Pesquero km2 Conil De La Frontera (Cadiz)
Access:
GPS: +36º17'59'' / -6º7'29'' see camping on the map
Telephone: 0034 956 45 24 76/956 44 40 96 • Opening: 16/03 A 14/10 • Plots: 329 • Extension (m²): 37500
Orography playa • Distance from the beach: 0.6 Km • Distance from train station: 25 KM - Bus: 1.5 km
Information on camping
The lighthouse is located camping in a privileged place on the coast of light, surrounded by beautiful beaches with crystal clear waters and long beaches of white sand. It\'s a pretty shady camping and quiet family atmosphere, equipped with new and modern bungalows gardens.
To know about Costa De La Luz
The Costa de la Luz extends its beaches, endless fine sandy beaches lined by pine groves arch from Ayamonte to Tarifa, and from the mouth of the Guadiana to the Straits of Gibraltar. The Costa de la Luz is made of sand and sun, the rivers flow in channels before reaching the sea, in the marshes, estuaries and salt water are mixed and ground. Highlights the national tourism destination and also for foreigners, English, French and German mainly. The beaches of the Costa de la Luz usually consist of endless dunes formed by fine sand and native plants, sometimes escorted by pine forests. Emphasize the beach of La Victoria, beaches of Algeciras, Barbate beaches, beaches of Chiclana de la Frontera, Chipiona beaches, beaches of Conil de La Frontera, beaches Linea de la Concepcion, beaches of El Puerto de Santa Maria, beach Rota, etc. They surf and bodyboard are the kings of water sports.
Services and activities offered by the camping and area businesses
Access for handicaped,
Laundry,
swimming-pool,
Hot water shower,
Restaurant,
Playpen,
Electric socket,
Medium shade,
internet,
Carwash,
Bar-Café,
Supermarket,
Caravan water-drain,
Bungalows,
Nude beach,
Surface Fishing,
Golf,
Trekking,
wifi,
Horse Riding,
Tennis,
Bike Rental,
Submarine fishing,
Windsurf,
Entertainment,
Paddle,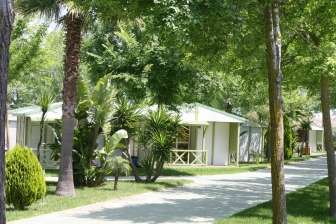 Contact the camping El Faro